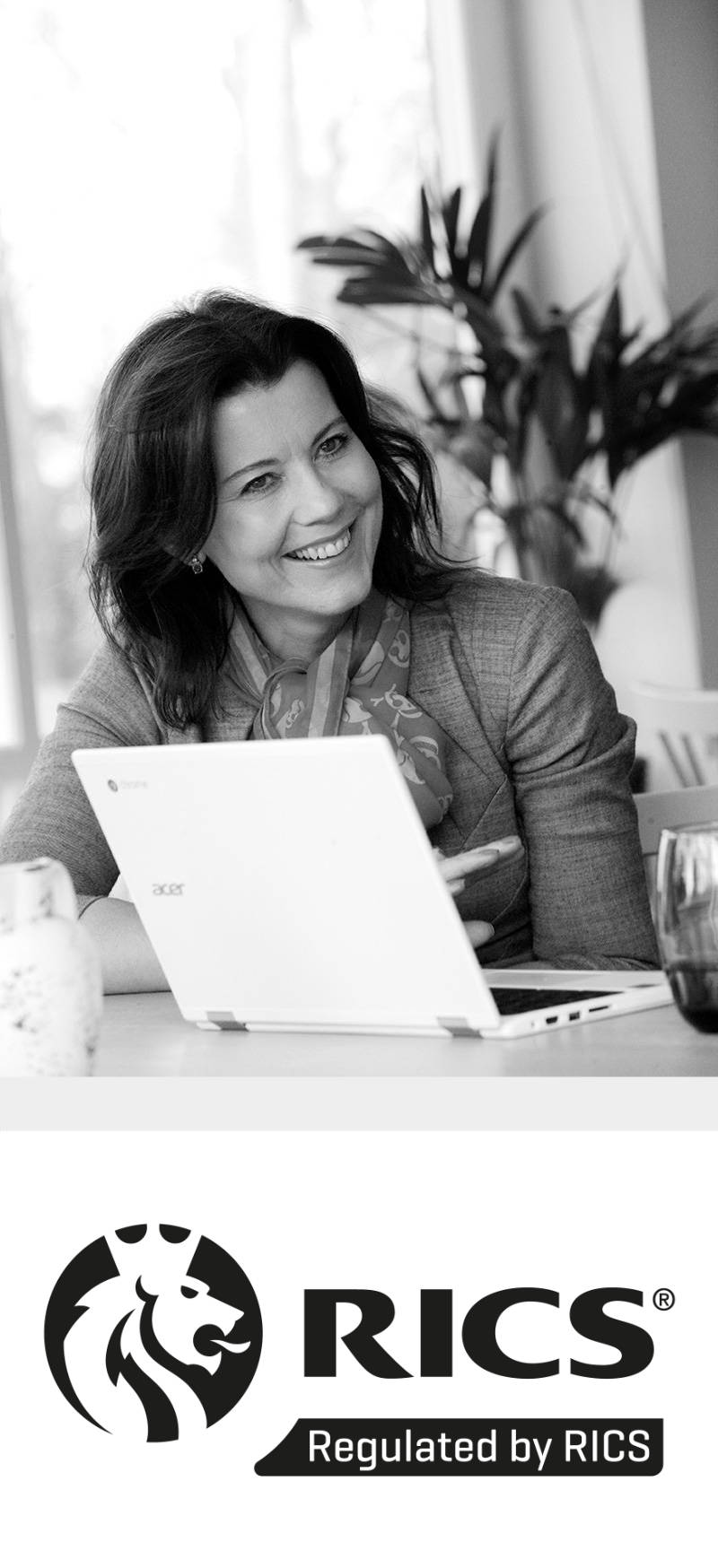 Keri A Dobson-Grey BA (Hons) PG Dip PVM MRICS, Managing Director
Keri qualified to become a Member of the Royal Institute of Chartered Surveyors and registered valuer specialising in land, residential and commercial real estate brokerage & consultancy in 1998.
She established Dobson-Grey in 2007 following extensive experience with international consultancy firms and national housebuilders.

She can provide advice and support on RICS Red Book valuations, land, planning, investment, project and development management.

She supports clients from land identification, land contract and lease negotiations. Planning support, investment review, funding, overseeing
design, optimisation of land use/value and cost management for healthcare, education and residential sectors. She supports clients with co-ordination and recommendation of other professional advisors to support the effective delivery of their investments.

Former Trustee of Heart of England Mencap.
Call: 01789 298006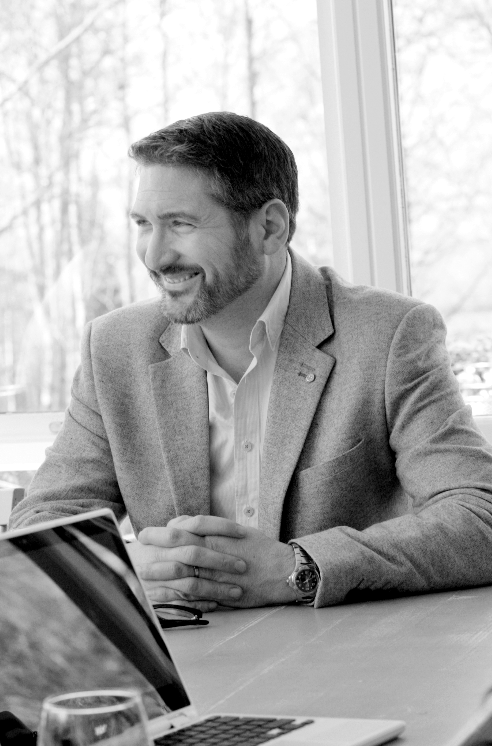 Darren Grey CMIOSH, Health & Safety Director
Darren, founder of Dobson-Grey Risk Management in July 2009 is Health and Safety Director with the principal duties of developing relationships with Clients as the main point of contact to ensure the effective delivery of Health and Safety consultancy and training services.

Darren is a Chartered member of the Institute of Occupational Safety and Health (CMIOSH) and qualified to provide a comprehensive range of consultancy work including, auditing, surveys, accident investigations and training. Darren is able to provide advice and guidance to Clients on most of the principal areas of health and safety. Darren is also a qualified CDM Advisor and oversees the delivery of CDM Advisory services to both Public, Voluntary and Private Sector clients. Darren's extensive CV demonstrates experience and an awareness from the clients perspective as he has worked in all three sectors prior to founding Dobson-Grey Risk Management.

Call: 01789 298006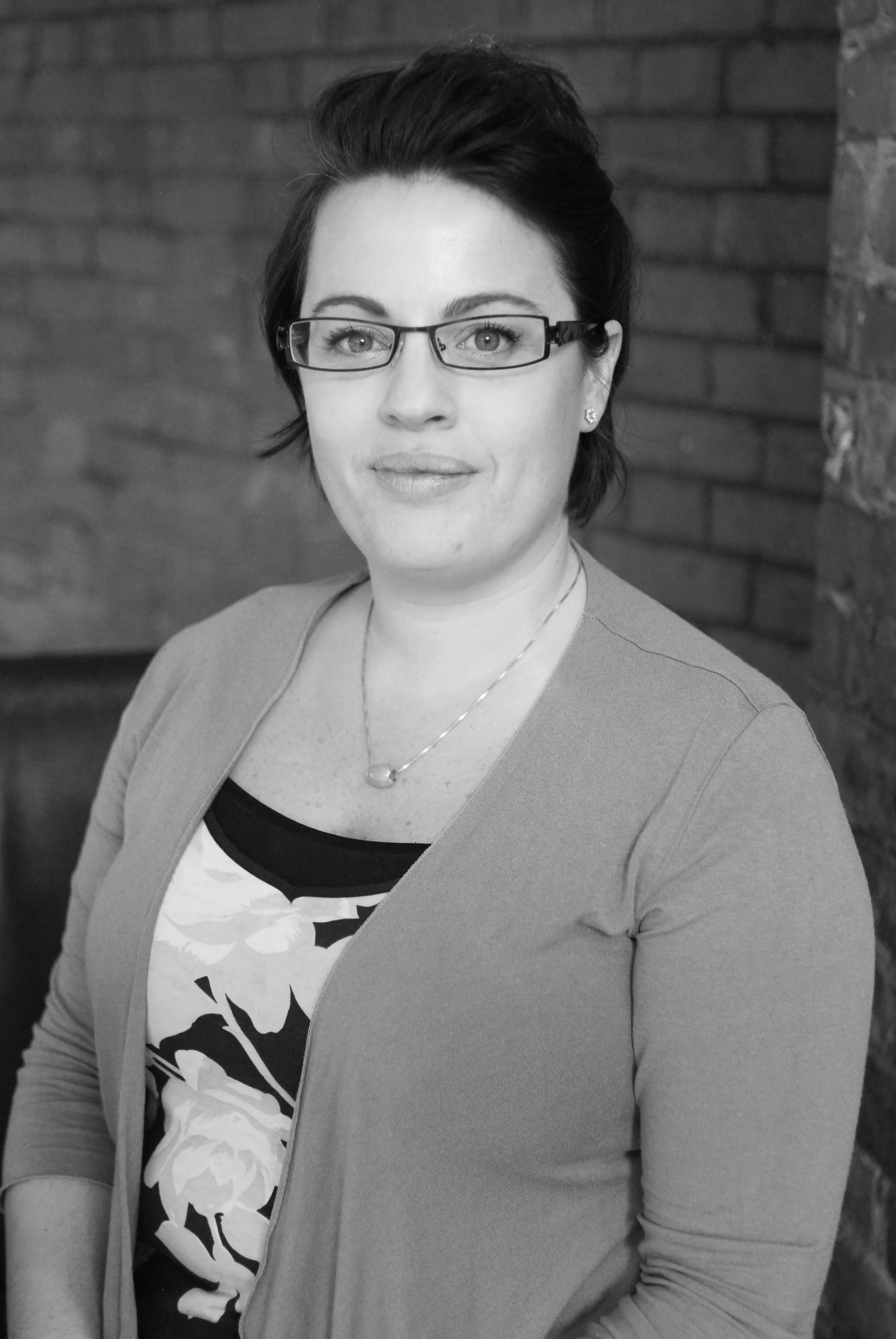 Sarah De Chazal, Associate
Sarah joined Dobson-Grey in 2020 having worked in construction for the previous 10 years. Sarah is a registered architect and project manager. She works with clients from the initial brief formation and viability study, through the design and construction of the site to completion (RIBA Stages 0-7). At all stages reviewing the project progress against the client's objectives.
Sarah is experienced at delivering new build projects within the Residential, Commercial, and Elderly Care Sectors. She has worked for a variety of clients, delivering projects through traditional, design & build and framework contracts. Working with national retirement living providers and national house builders Sarah has experience in producing site viabilities, obtaining planning permissions and progressed projects through the construction phase, often undertaking lead consultant duties.
Sarah is experienced at identifying, designing and delivering refurbishment projects within the Residential and Education sectors while sites remain live. Her recent experience included managing the full refurbishment of 4000 tenanted properties while the tenants remained in-situ.
Sarah works across our Health & Safety team and Development team. Her background in architecture enables her to assess designs and deliver Principal Designer services in a manner which retains design integrity, whilst ensuring health and safety is considered at every step. Within the Development team Sarah works with clients to establish site viability and advises on development opportunities. She manages the design, development and construction of the proposals, ensuring the design and delivery teams remain coordinated.


Call: 01789 298006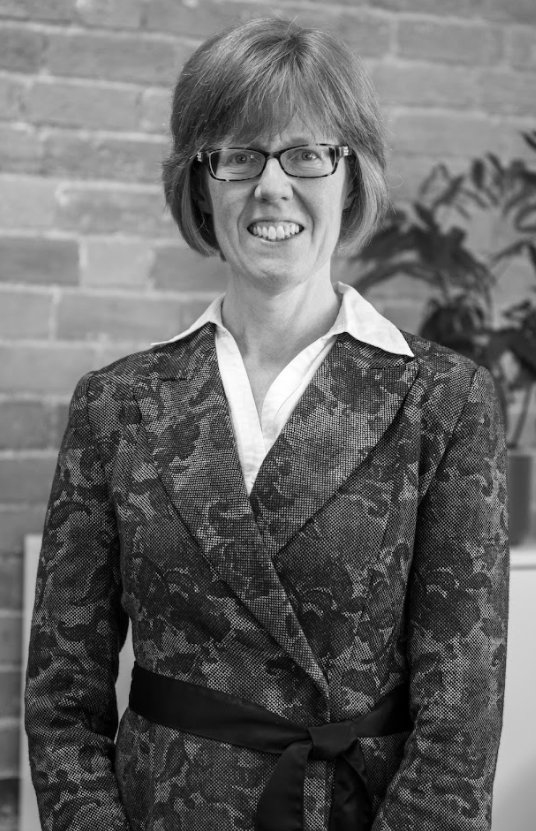 Tamasine Swan BSc MA MRTPI, Planning Associate
Tamasine is a Chartered Town Planner and joined Dobson Grey in June 2021 having previously spent 30 years working for both County and District Planning Authorities within Leicestershire and Warwickshire.
During her career she has dealt with a wide variety of planning application submissions, listed building and Conservation Area matters, change of use proposals, the negotiation of legal agreements, caravan cases and issues relating to planning conditions. Most recently, at Stratford District Council, she had responsibility for the assessment of the majority of lawful development certificate applications submitted within the District and used her keen eye for detail and knowledge of planning case law to consider often complex evidence. Over the years she has dealt with a range of appeal cases and acted as the principal planning witness at many Informal Hearings and Public Inquiries.
Tamasine has always enjoyed working with professionals from other disciplines when dealing with applications and appeals and is already enjoying applying her town planning skills as part of the existing multi-disciplinary team at Dobson Grey.

Outside the workplace Tamasine is a Trustee of TOFS (Tracheo-Oesophageal Support), a charity dedicated to supporting the lives of those born with tracheo-oesophageal fistula and/or oesophageal atresia, rare congenital conditions affecting the formation of the oesophagus.
Call: 01789 298006
Edward Abrams MSc MRICS Registered Valuer, Senior Surveyor
Ed joined Dobson-Grey in July 2020 with over 5 years' experience of working within the property industry. He enrolled on the award-winning Savills Graduate Programme in 2016 and during his training he achieved a Masters in Real Estate from the University College of Estate Management and qualified as a member of the Royal Institution of Chartered Surveyors.


Ed has experience in a broad range of public sector instructions including working on behalf of a Local Authority client in respect of a major leisure mixed-use regeneration project, where he assisted in providing advice to the client regarding land acquisition and supporting valuations; input to design and masterplanning; development mix and density.


Ed has acted on behalf of a variety of private sector clients providing consultancy advice regarding strategic land options, as well as negotiating acquisitions and disposals for sites across the Midlands. This includes a privately owned 6-acre development site in Stafford, where he successfully marketed the property and provided further consultancy advice to his client upon entering into a collaboration agreement with the chosen developer.


He has extensive expertise in property valuations, having undertaken multiple RICS Red Book valuations of different property types for loan security and accounting purposes.


At Dobson Grey, Ed is responsible for sourcing specialist housing on behalf of funds and operators for the delivery of a national programme of specialist housing across the UK. He is able to provide planning and development management support to residential, healthcare and education clients.

Call: 01789 298006
Justine Holt, Project Coordinator
Justine is the Project Coordinator within the Land and Development Team.

Justine supports process management and coordination for the agency, valuation, project management and planning consultancy teams.

Justine has extensive experience of providing exemplar support to private, public and voluntary sector clients. She has over 10 years experience in the land and development sector having worked on Grade I and II listed developments from project conception through to handover to purchasers/tenants and management company set up. Justine has extensive experience in supporting projects involving land, residential, healthcare, education and commercial.

She champions the Dobson Grey Team's mission statement to ensure delivery of care, commitment and consistency of exceptional customer service.

Call: 01789 298006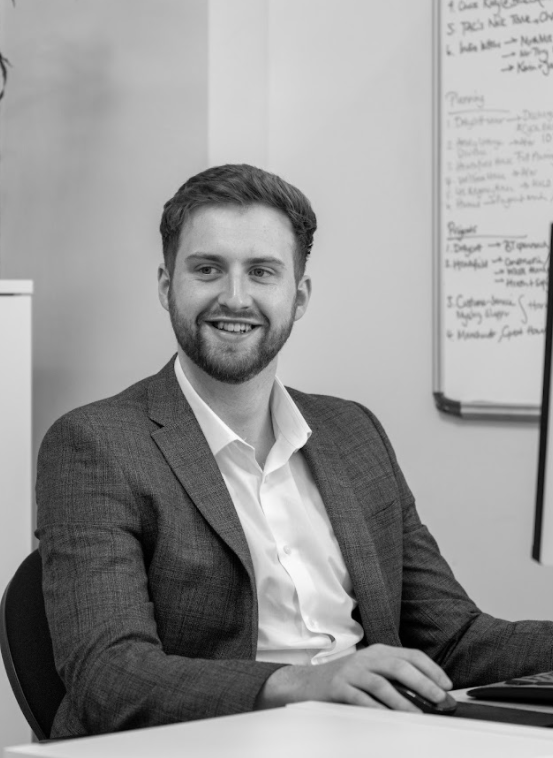 Oliver Sutton, Graduate
Oliver is a recent Planning and Property Development BSc graduate currently working within the Land and Development team at Dobson Grey. As part of his degree, he undertook a years placement role within the telecommunications industry working within asset management. Within the property industry, he also had experience as a Planning Enforcement Officer at Local Authority level before joining the team at Dobson Grey.

Oliver works closely alongside Keri and Ed as a land agent carrying out valuations, planning research, site searches and development appraisals.
Call: 01789 298006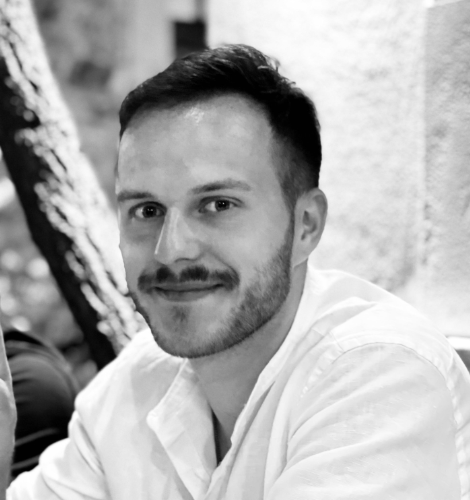 Tyler Smith, Intern
Tyler is Currently studying an MSc in Property Development and Planning at Nottingham Trent University and has joined Dobson-Grey on an Internship supporting the agency, valuation, project management and planning consultancy teams.

Tyler's background is largely in the leisure industry within team management and productivity, but after a recent career change, Tyler is now looking forward to building new professional relationships within the property industry.

Call: 01789 298006
Ken Forrest BSc CMIOSH MIFSM, Senior Health & Safety Consultant
Ken joined Dobson-Grey in September 2021 and has over 20 years experience in a variety of Health and Safety roles. A former member of the RAF where he was actively involved in construction and engineering, Ken used his experiences to become a Chartered Member of the Institute of Occupational Safety and Health (CMIOSH) and a Member of The Institute of Fire Safety Managers (MIFSM).
Ken has joined Dobson-Grey after 7 successful years working for ELAS as a Lead Consultant where he established himself as a client focused Consultant and the Company's fire safety focal point. Ken has a wide and diverse experience in Health & Safety and Fire Safety having successfully advised a range of private and public sector clients across a range of commercial businesses from nursery education to engineering.
A qualified Fire Risk Assessor and he sees fire safety as a key component of a Company's safety strategy. His goal is to establish strong working relationships with clients so that effective safety measures can be established not only achieving legal compliance but to ensure a safe working environment for employees.


At Dobson-Grey Ken is able to support clients with Health, Safety and Fire advice and guidance, Training, Risk and CoSHH Assessments, Fire Risk Assessments, Gap Analysis, Accident Investigation and Face Fit Testing.

Call: 01789 298006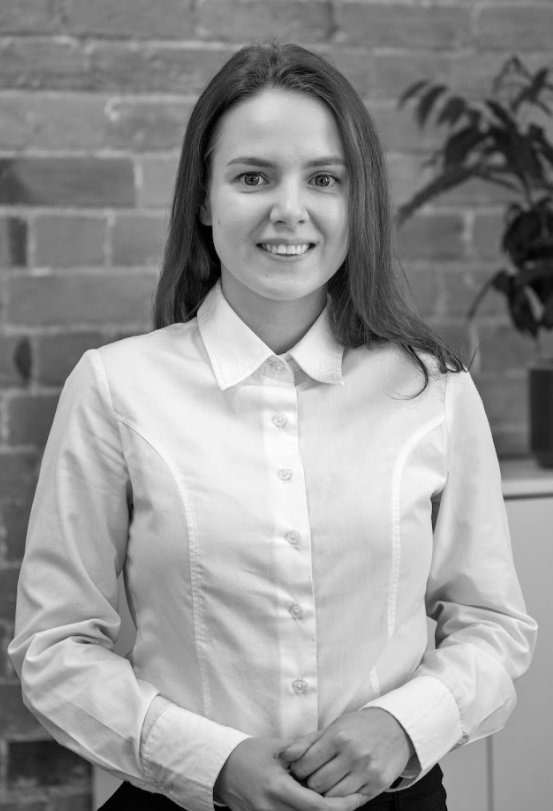 Joanna Skwarek, Office Manager / Technical Coordinator
Joanna is an experienced Administrator / Coordinator with previous experience within varied industries, including Construction and Real Estate. She is a graduate of Nicolaus Copernicus University in Torun, Poland.

Over the last couple of years, she has supported multiple projects within the commercial sector for a Principal Contractor, ranging from smaller refurbishments to brand new car showrooms and industrial units.

Jo assists in coordination and delivery of Health & Safety for national private and public sector clients.

Call: 01789 298006